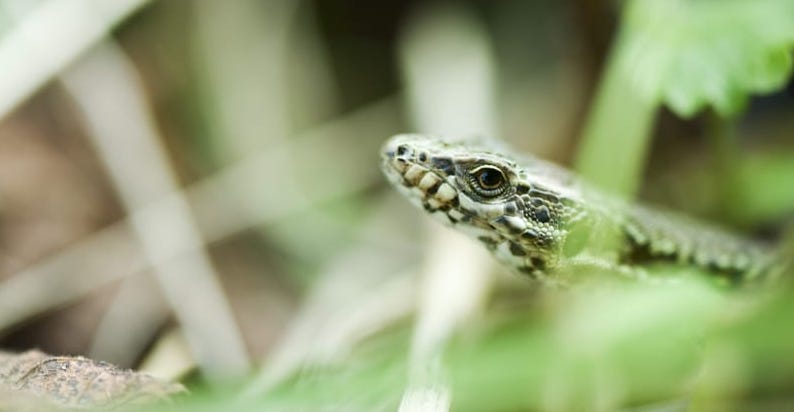 Kids Should Be the Only Wildlife in Your Home
We all want to be closer to nature. But wild creatures like raccoons, squirrels, snakes, and even birds can wreak havoc when they get inside a home. Not only can they chew through cables, destroy insulation, and dig through walls and floors, they can also spread diseases (and scare the bejeezus out of you and your family).
The SWAT Team of Wildlife Invasions
Whether it's bats in the attic or moles in the yard, our expert technicians are Certified Wildlife Control Professionals, fully licensed, and insured. Beyond simply catching unwanted wildlife, Terminix works to identify and eliminate points of entry to keep critters out where they belong. We even offer attic cleaning and sanitizing services to restore any soiled insulation.
Rodents wreaking havoc on your home?
Learn more about how our Rodent Control Service can rid you of rats and mice for good.
LATEST POSTS FROM OUR BLOG
Common Critter Catastrophes
Raccoons: The #1 carrier of rabies and a spreader of Canine Distemper
Bats: Carry rabies and bat guano that produces a rancid smell
Opossums: Will destroy soffits, shingles, and crawl space vents to gain access to your home
Deer: Will damage crops, landscaping, and personal property in addition to harboring many diseases
Skunks: Leave unpleasant odors in the air, making them difficult to approach and remove
Snakes: Sometimes venomous and often a sign of rodents in the home
Moles & Voles: Will damage yards and properties by surface tunneling and destroying sprinklers
Flying Squirrels: Gnaw through furniture and electrical wires and cause disease
A DECADE OF CUSTOMER SATISFACTION
"We have used Terminix for 10 years and have always been satisfied with the service." – Customer in Cashiers, NC
Terminix Is A NAME YOU CAN TRUST
Simply put, we set the standard for pest and termite services. When you choose us, you choose the integrity of a national company you know, delivered by local experts who put you first. More than an exterminator, Terminix offers the most advanced methods to keep you and your family safe from pests and backs 'em up with the best guarantee in the business.
Read More