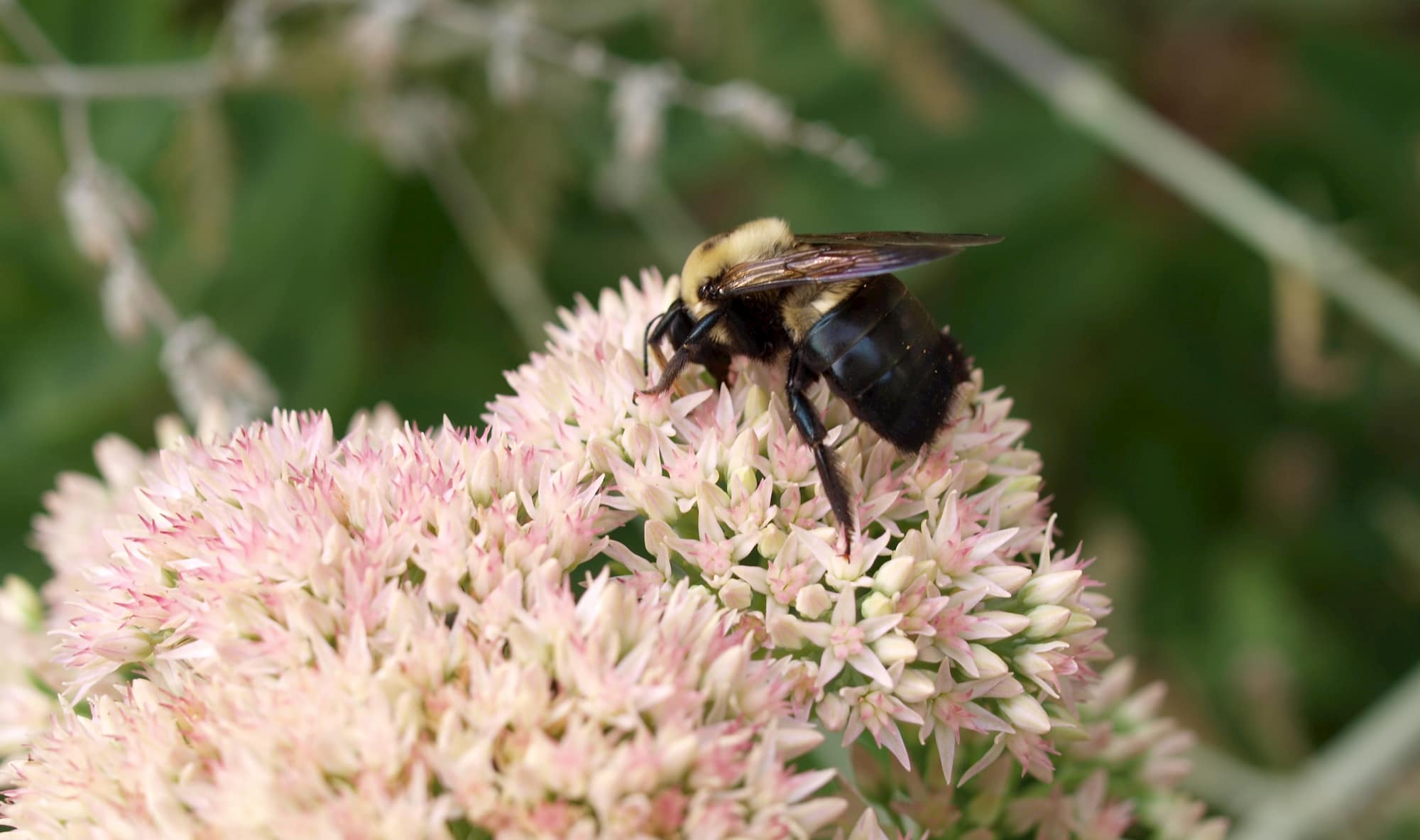 All Buzz, No Bite
We're a big fan of bees at Terminix, and we think you should be too. Even though carpenter bees are harmless (they won't sting you), they will bore small holes into the home, which they use to lay eggs. Luckily, we can treat your home to make it less appealing to carpenter bees.
Bore No More
Our annual carpenter bee service treats the wood on your home to stop bees from boring. Over time, this annual treatment of the wood will eliminate any active bees around the home.
Top Tips for Carpenter Bee Prevention
Repaint or restain exposed wood to discourage carpenter bee activity.
Replace or repair any damaged or rotten wood on the outside of your home.
Keep vegetation (like bushes and tree limbs) trimmed and away from structures.
Skip the carpenter bee traps—they aren't very effective at stopping these guys.
Read More
ONE LESS WORRY
"The gentlemen who filled in today for my regular pest guy did an outstanding job. No more bore Bees!" – Customer in Brevard, NC
Terminix Is A NAME YOU CAN TRUST
Simply put, we set the standard for pest and termite services. When you choose us, you choose the integrity of a national company you know, delivered by local experts who put you first. More than an exterminator, Terminix offers the most advanced methods to keep you and your family safe from pests and backs 'em up with the best guarantee in the business.
Read More