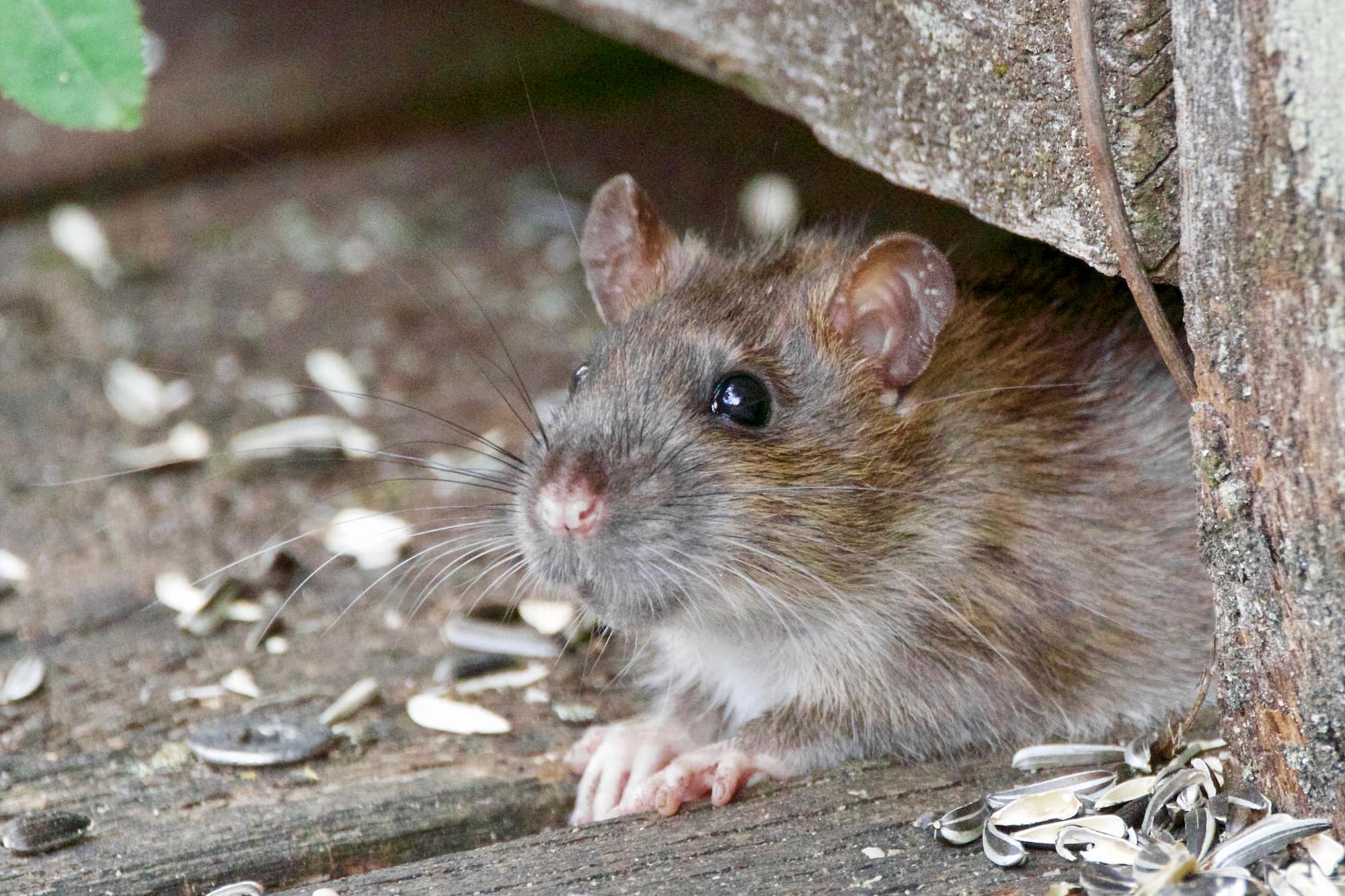 Rodent Night Terrors
You know the sound: the pitter-patter of little bitty rodent feet running amuck in your home while you're trying to sleep. It's the stuff homeowner nightmares are made of. Not only can rodents spread disease and aggravate your pets, but they can also chew on electrical cables and wreak other havoc on your home. No thank you!
Don't Get Caught in the Trap-Trap
No one likes dealing with gruesome mouse traps, which may put an end to your current invaders, but doesn't prevent future intrusions. That's why our experts focus on rodent behavior—to figure out where they're coming from and how to keep 'em out for good. We create an effective, customized solution to stop rats and mice in their tiny tracks.
Top Tips for Rodent Prevention
Get rid of extra clutter in the home, and use plastic bins instead of cardboard boxes for storage.
Store all food—including pet food—off the floor in rodent-proof containers.
Seal any exterior holes or cracks larger than ¼ of an inch with steel wool or wire mesh followed by caulk or foam.
Install good-quality weather-stripping on the bottom of all your doors.
Read More
ONE LESS WORRY
"Terminix knows exactly what to do to keep my home pest free. I rely on them to keep pests a non-issue for me so I can continue my very busy schedule. I will be a Terminix customer for life!" – Customer in Summerville, SC
Terminix Is A NAME YOU CAN TRUST
Simply put, we set the standard for pest and termite services. When you choose us, you choose the integrity of a national company you know, delivered by local experts who put you first. More than an exterminator, Terminix offers the most advanced methods to keep you and your family safe from pests and backs 'em up with the best guarantee in the business.
Read More