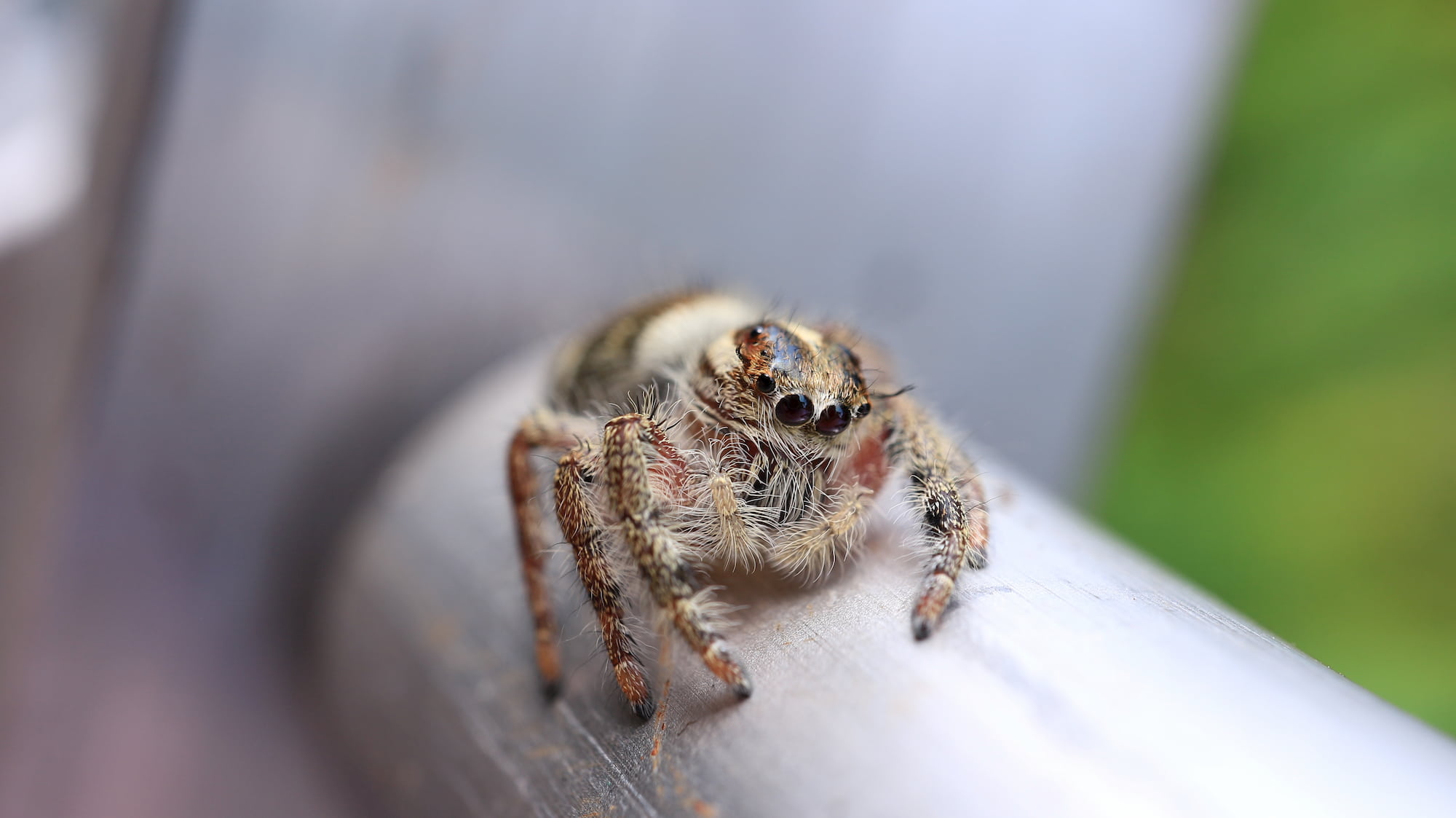 A Misunderstood "Pest"
Because they eat mosquitoes, cockroaches, and other pests, spiders are actually beneficial. But that doesn't mean you want them hanging around inside your home. Terminix quarterly pest control service keeps these web-weaving artisans outside where they belong.
Spider Species: Possibly Poisonous?
Of course, a small number of spider species are capable of inflicting a painful bite. If you think you have poisonous spiders in or around the home, call your Terminix professional to ensure proper identification and treatment, if needed. The good news is the chance of a poisonous spider taking up residence in your home is really quite rare. (Deep breaths, y'all.)
Top Tips for Spider Prevention
Turn off all unnecessary lights at night, as lights attract bugs and spiders won't miss out on a meal.
Keep the exterior of your home free of clutter, overgrown vegetation, and moisture.
Be sure to keep the inside of your home clean and organized as well to eliminate any hiding spots.
Caulk cracks and gaps around exterior windows and doors, and ensure vents and screens fit securely.
Seal the areas around all plumbing penetrations (holes made for pipes and other connections).
Read More
SPIDER FIGHTERS
"Appreciate the attention to spiders today! Thanks for taking care of our property!" – Customer in Columbia, SC
Terminix Is A NAME YOU CAN TRUST
Simply put, we set the standard for pest and termite services. When you choose us, you choose the integrity of a national company you know, delivered by local experts who put you first. More than an exterminator, Terminix offers the most advanced methods to keep you and your family safe from pests and backs 'em up with the best guarantee in the business.
Read More