Termites Are Out There…And They're Hungry
In our warm southern climate, termites can remain active year-round—eating away at your home 24 hours a day. This can go on for years before damage is actually visible. And that damage is nothing to laugh at. In fact, termites cause more than $5 billion in damage each year. What many homeowners don't realize is this huge expense isn't covered by insurance. That's because termite damage is considered preventable. And that's where we come in.
Terminix Has The Strongest Guarantee in the Business
When it comes to termites, Terminix protects your home like no one else can:
We use the Sentricon® System with Always Active™ technology, which works around the clock to keep termites away. Our termite protection comes with unlimited repairs* on any new termite damage. It's the strongest guarantee in the business. We're relentless. If the termites come back, so do we.
*Exclusions may apply.
TERMITES 101
For Homebuyers
First things first: wood infestation reports. When buying a home, most mortgage lenders require an inspection for wood-destroying organisms. Depending on which state you're buying in, the resulting inspection report can be called a WDIR (NC), WIIR (GA), WIR (SC) or CL-100 (SC).
No matter what you call it, the report helps ensure that you're not inheriting a termite problem in your new home. Performed by a licensed inspector, the wood infestation report alerts you to any current or previous damage caused by termites. Good news: Terminix professionals can perform this inspection for you.
For New Homeowners
When you bought your home, chances are you had a termite inspection before you closed. This is sometimes called a "clear" termite letter, and while it states that your home is termite-free at closing, it does not protect you from termites in the future. That's why it's critical that you invest in a termite protection plan.
Often called a termite bond, termite protection is like an insurance policy between you and a pest control company. There are two primary types of termite bonds: retreat and repair. The big difference between the two is that only repair bonds cover the cost of damage caused by termites. And that's why it's the kind of protection that Terminix offers.
For Homesellers
If you're ready to sell your home, Terminix can help! Our experts can provide you with:
A comprehensive home pre-inspection to uncover any damage or future risk factors such as excess moisture or wood-to-ground contact.
A trusted professional to make any necessary repairs.
Peace of mind knowing that there aren't any surprises lurking for a buyer's inspector to discover.
Close your service on your existing home and get your new home set up with Terminix protection with our Smoother Mover Program.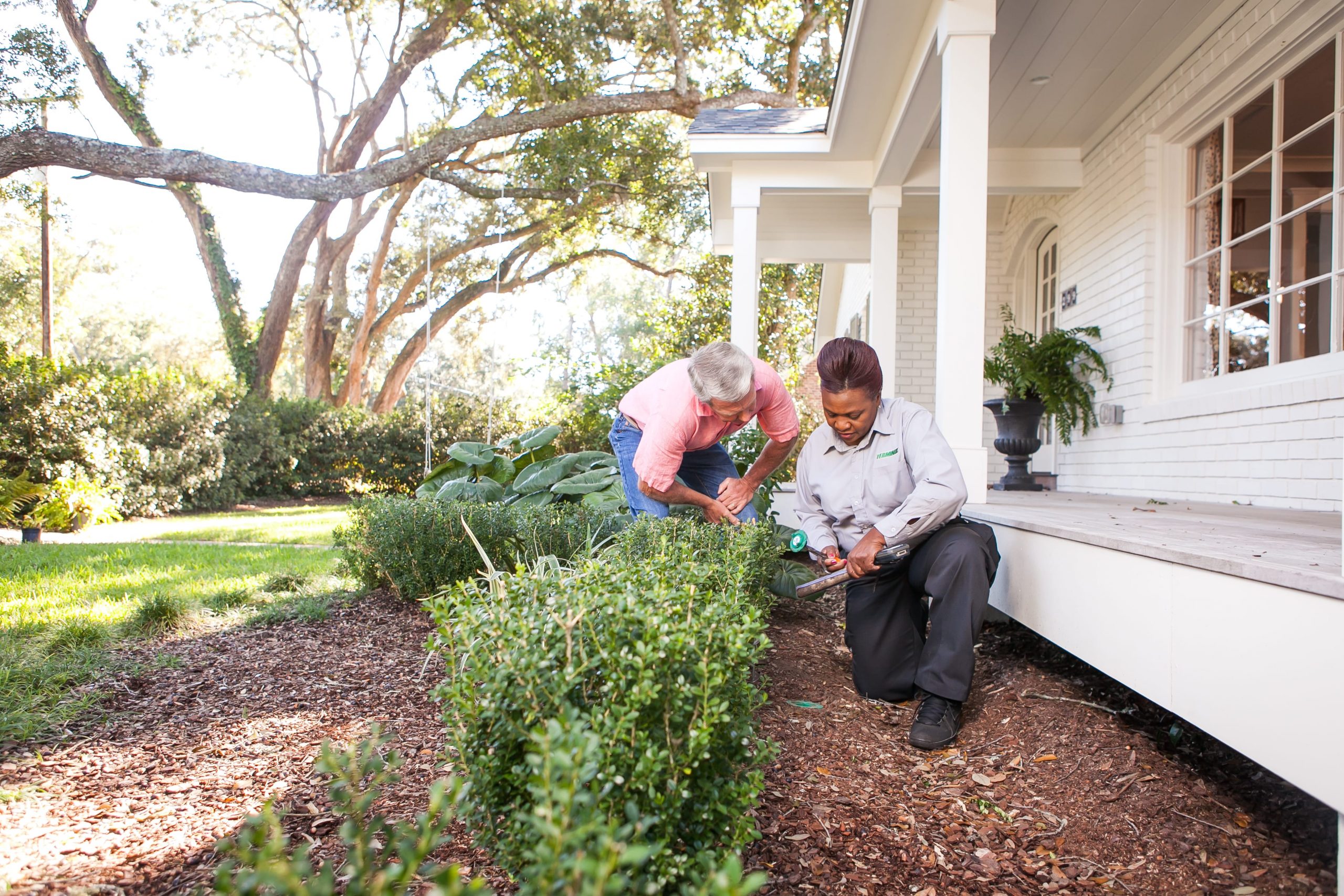 Top Tips for Termite Prevention
1. Avoid moisture accumulation by diverting water away from your home's foundation.
2. Keep gutters clear of blockages.
3. Remove old tree stumps and any vegetation growing over vents.
4. Strive to have at least 18 inches between the wood portions of your home and the soil.
Read More
KEEPIN' IT IN THE FAMILY
"You have been keeping my house termite-free for decades! First for my parents' house and now mine. Thanks!" – Customer in Greenville, SC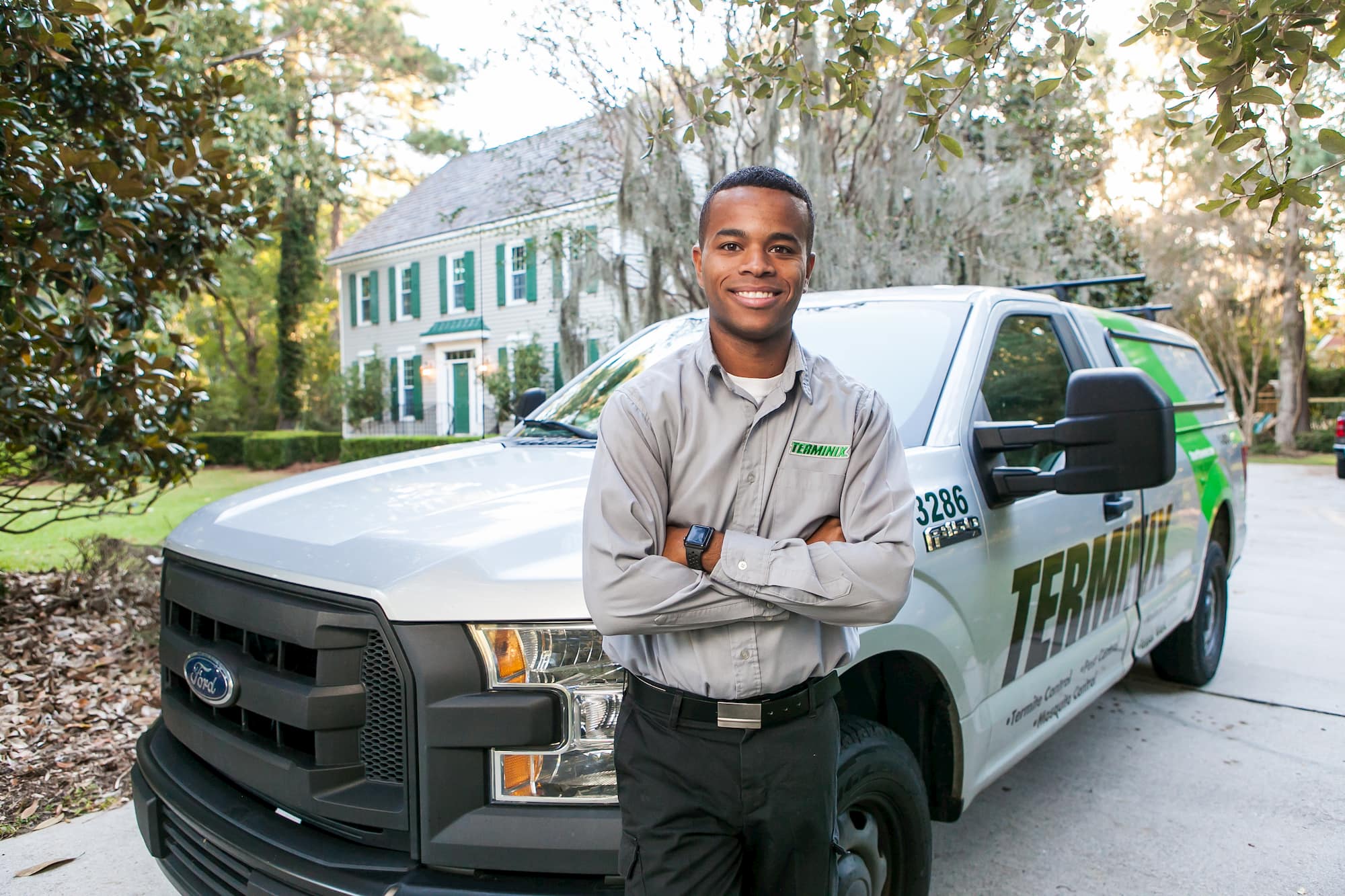 Terminix Is A NAME YOU CAN TRUST
Simply put, we set the standard for pest and termite services. When you choose us, you choose the integrity of a national company you know, delivered by local experts who put you first. More than an exterminator, Terminix offers the most advanced methods to keep you and your family safe from pests and backs 'em up with the best guarantee in the business.
Read More